Great Start Readiness Program (GSRP)
GSRP is a state-funded, free preschool for 4 year old children who qualify. Children are provided with unique play experiences along with the Connect 4 Learning curriculum that offers a meaningful learning experience.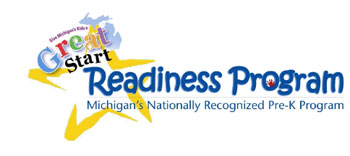 Classes are full days offered Monday through Thursday.
GSRP is available in Holton, Montague, Reeths-Puffer (serving N. Muskegon) and Whitehall School Districts.
To register call our early childhood office (231) 893-1091 or McMillan Early Childhood Center (231) 893-1091.
Preschool Round Up 2020
Contact Us
Molly Sieplinga
McMillan Early Childhood Director
231(766-3443
Jill Irwin
Early Childhood Specialist
(231) 893-1091