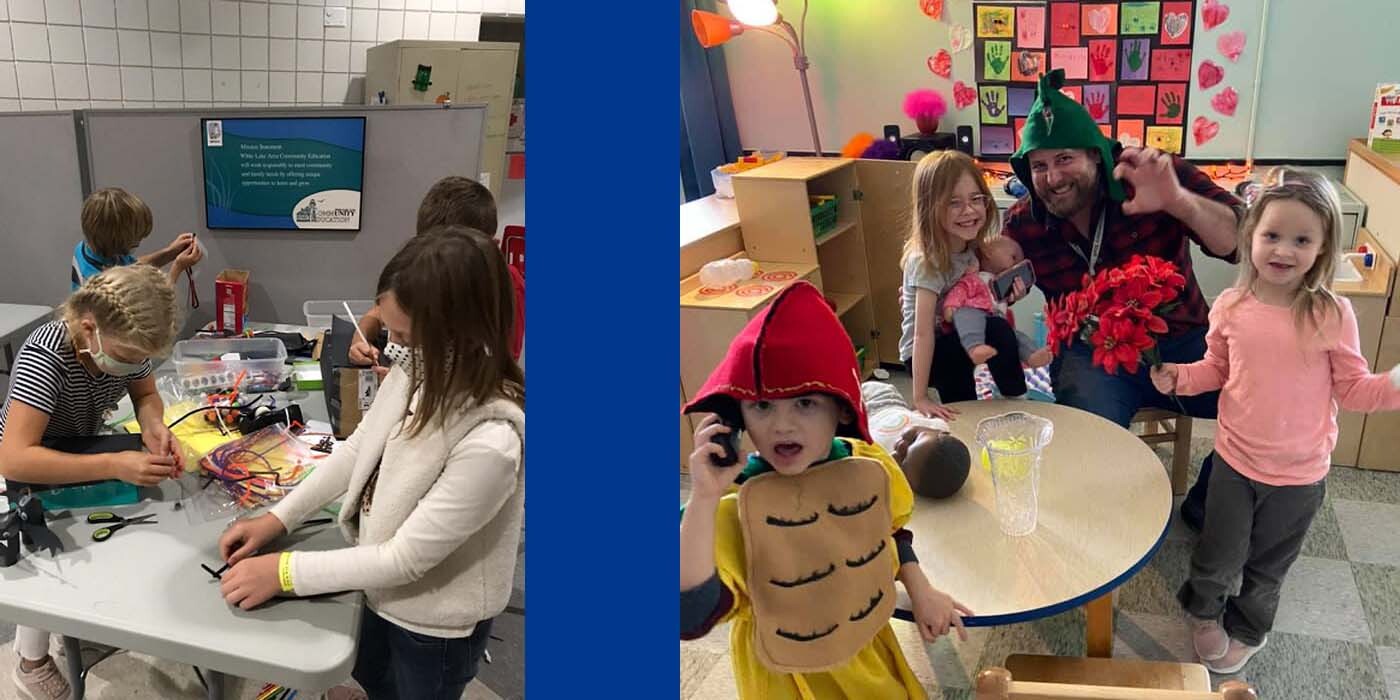 Sports n Shorts
Sports n Shorts is a free summer program for children aged between 5 and 12 who live in the cities of Whitehall and Montague and Fruitland, Montague, White River, Dalton and Laketon Townships.
The program is supported and paid for by these cities and townships!
Space is limited so please pre-register here: 2023 Sports n Shorts registration. You may also call Bob Switzer at 231-766-3001 for help with registering your child.
Be sure to choose the July 2023 - June 2024 pulldown menu to view the individual sites.
A fun mix of learning and outdoor activities for children ages 5-12. Certified staff
will lead children in sports, arts and crafts, games, reading activities and special
programs each day. This summer all sites still qualify for free lunch!
Lunch will also be offered to all children, 17 and younger, every day the program is in session. Visit the park closest to you when the program begins to find out when lunch is served.
Preschool Registration
We are now registering three and four year olds for our Whitehall, Montague, Holton, Reeths-Puffer and North Muskegon Great Start and Head Start preschool classrooms for the 2023-2024 school year.
Students may be eligible for free preschool or a lower tuition rate depending on income levels.
It is important to register early as we only have a certain number of spaces available.
You may call 893-1091 or 766-3443 to speak directly with one of our enrollment staff.
You may also email our staff at: preschool@wlace.org with any questions.
Our Mission...
White Lake Area Community Education will work responsibly to meet community and family needs by offering unique opportunities to learn and grow.
Working collaboratively with community members, community service agencies, municipalities, colleges, businesses and other partner organizations, WL community education provides programs and services designed to improve the quality of life in our community. Our focus is on supporting and strengthening community and family.
WLACE operates under a cooperative agreement between Whitehall, Holton, Montague, North Muskegon and Reeths-Puffer school districts.
Upcoming Events

Calendar:

Seniors at the VAC

Calendar:

Seniors at the VAC

Calendar:

Seniors at the VAC

Time:

8:00 AM to 11:00 AM

Calendar:

Seniors at the VAC

Calendar:

Seniors at the VAC

Time:

12:30 PM to 2:30 PM

Calendar:

Seniors at the VAC

Calendar:

Seniors at the VAC

This low to moderate intensity total body workout is designed with functional exercises to meet your physical needs. Are you looking to set exercise goals and take steps to reach them or to be motivated? Do you want to feel more flexible? You can select the weight and speed at which you work out. You will be assessed and guided by an experienced clinician. Mike Braid, JSEd, ATC, FAFS is the Director of Athletic Training at i'move. He has over 35 years of experience as an athletic trainer, serving on the sideline, treating patients in the clinic and teaching physical fitness classes. He has taught this class at the Spring Lake location for 8 years. He will motivate you to have fun and do your best! Mike will give you personalized attention and focus.

Do you have existing pains or an ongoing issue? Let Mike tweak the exercises to your abilities. Get moving to reach your goals and retain mobility, strength and balance.

Note:  This class meets both Tuesdays and Thursdays.

Registration link:  

https://www.wlace.com/insight/registry/classinfo.asp?courseID=9282&catID=1901

For more information, contact Kathleen English Enrichment Coordinator at (231) 893-0515.

Calendar:

Seniors at the VAC

Calendar:

Seniors at the VAC

Cardio Drumming is a workout unlike any other! By combining a stability ball and drumsticks with upbeat music, this is an opportunity to get moving regardless of fitness level. Using your entire body, this is sure to be one of the most fun workouts you've ever had! This class is very popular and fills up fast.

All supplies are provided, but it is recommended to bring a water bottle.

Class will meet in Room 303 on Tuesday, May 23rd.

Registration link:  

https://www.wlace.com/insight/registry/classinfo.asp?courseID=9233&catID=1869

For more information or help with registering, contact Kathleen English/Enrichment at (231) 893-0515 or email: 

kathleenenglish@wlace.org

Calendar:

Seniors at the VAC