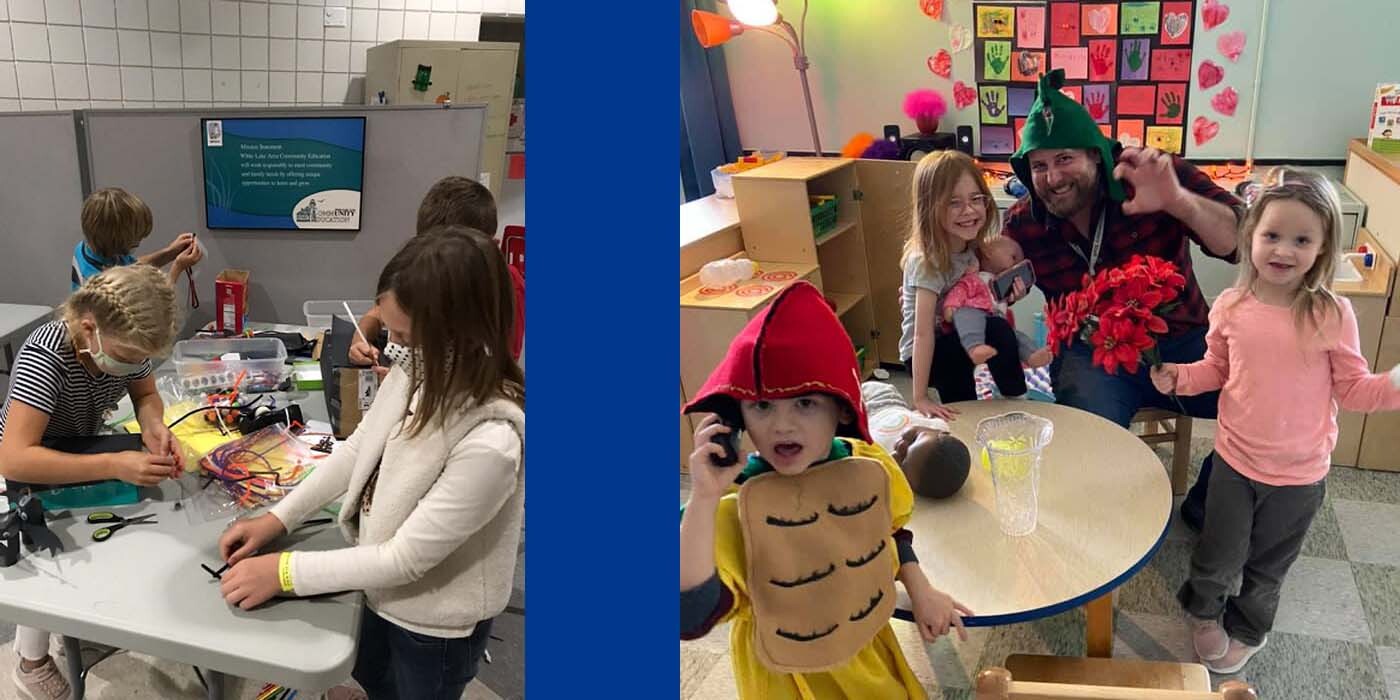 Sports 'n Shorts
A fun mix of learning and outdoor activities for ages 5-12. Certified staff will lead children in sports, arts and crafts, games, reading activities and special programs each day. This summer all sites still qualify for free lunch!
Lunch will also be offered to all children 17 and younger every day the program is in session. Visit the park closest to you when the program begins to find out when lunch is served.
This is a free program that is supported and paid for by your city, township or village!
Space is limited so please pre-register here: Sports 'n Shorts Registration
Be sure to choose the July 2022- June 2023 pulldown menu to view the individual sites!
You must live in the township, village, or city in which your park is located and funded to enroll your child at that park.
You can also call 231-766-3001 and ask for Bob Switzer for help with registering your child.
7/11/22-8/11/22 Monday-Thursday 9 am-12 pm (5 weeks)
Pre-School Roundup
Call (231) 893-1091 or (231) 766-3443 for more information about free Head Start and Great Start opportunities for your three or four year old.
Seniors at the VAC
If you are a senior (60+) from the City of Whitehall, City of Montague, Whitehall Township, White River Township, Blue Lake Township or Fruitland Township, make sure you come into the VAC and pick up your free VAC Access card.
Check our calendar or Seniors at the VAC web page for an up to date schedule of activities and events.
You may also register for classes and events through this link: WLACE Registration Page
Our Mission...
White Lake Area Community Education will work responsibly to meet community and family needs by offering unique opportunities to learn and grow.
Working collaboratively with community members, community service agencies, municipalities, colleges, businesses and other partner organizations, WL community education provides programs and services designed to improve the quality of life in our community. Our focus is on supporting and strengthening community and family.
WLACE operates under a cooperative agreement between Whitehall, Holton, Montague, North Muskegon and Reeths-Puffer school districts.
Upcoming Events

Walking track

Calendar:

Seniors at the VAC

Walking track

Calendar:

Seniors at the VAC

Energize

Time:

9:30 AM to 10:30 AM

Calendar:

Seniors at the VAC

Exercise has a profound effect on our vitality and overall well-being. Staying active can help to reduce pain, improve your energy level and increase your strength. In Energize participants will participate in stretching, low impact aerobics, cardio drumming and floor stretches on a mat. This is a class where you will have fun!

This class is offered on both Monday and Thursday. You can register for one or both. The registration link below is for BOTH days.Required supplies:

Large exercise ball and mat for floor stretches.

Registration link: https://www.wlace.com/insight/registry/classinfo.asp?courseID=9216&catID=1843

Tai Chi with Jane from AgeWell Services

Time:

9:45 AM to 10:30 AM

Calendar:

Seniors at the VAC

Tai Chi with Jane from AgeWell Services is back. Jane will help you meditate in motion with this series of gentle exercises and stretches. This is a FREE class for Muskegon County Residents who are 60 years or older.


Beginner Tai Chi is from 9:45am-10:35 am
Advanced Tai Chi is from 11:00 am-11:50 am

Call Renee at AgeWell Services to register: (231) 733-8641
For more information: https://www.wlace.com/insight/registry/classinfo.asp?courseID=9223&catID=1858



Walking track

Calendar:

Seniors at the VAC

Walking track

Calendar:

Seniors at the VAC

Walking track

Calendar:

Seniors at the VAC