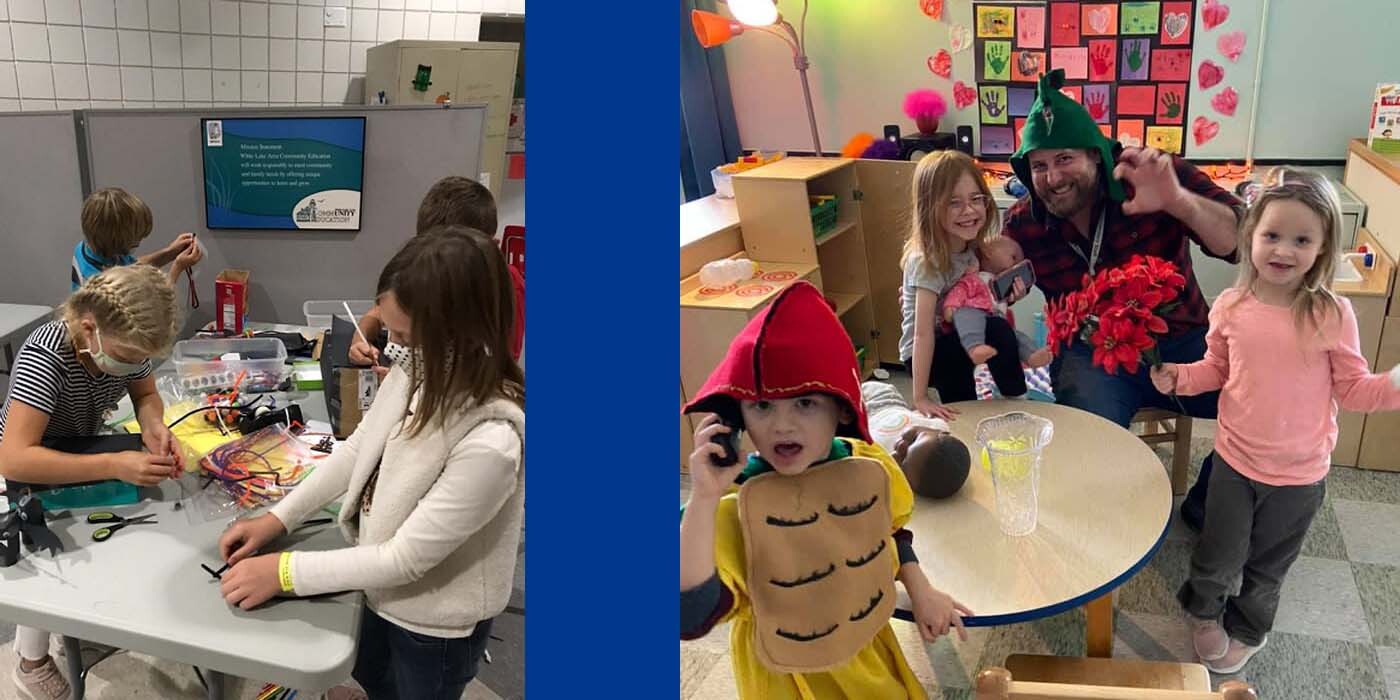 Sports n' Shorts
Sports n' Shorts is back for summer 2021
A fun mix of learning and outdoor activities for ages 5-12. Certified staff will lead children in sports, arts and crafts, games,reading activities and special programs each day. This summer all sites still qualify for free lunch!
Lunch will also be offered to all children 17and younger every day the program is in session. Visit the park closest to you when the program begins to find out when lunch is served.
This is a free program that is supported and paid for by your city, township or village!
You must live in the township in which your park is located to enroll your child at that park.
7/05/21-8/05/21Monday-Thursday 9 am-12 pm (5 weeks)
You can registration information here:
Our Mission...
White Lake Area Community Education will work responsibly to meet community and family needs by offering unique opportunities to learn and grow.
Working collaboratively with community members, community service agencies, municipalities, colleges, businesses and other partner organizations, WL community education provides programs and services designed to improve the quality of life in our community. Our focus is on supporting and strengthening community and family.
WLACE operates under a cooperative agreement between Whitehall, Holton, Montague, North Muskegon and Reeths-Puffer school districts.
Upcoming Events
Pickleball

Time:

9:00 AM to 11:00 AM

Calendar:

White Lake Community Center

Pickleball

Time:

9:00 AM to 11:00 AM

Calendar:

White Lake Community Center

Pickleball

Time:

9:00 AM to 11:00 AM

Calendar:

White Lake Community Center

Pickleball

Time:

9:00 AM to 11:00 AM

Calendar:

White Lake Community Center

Pickleball

Time:

9:00 AM to 11:00 AM

Calendar:

White Lake Community Center