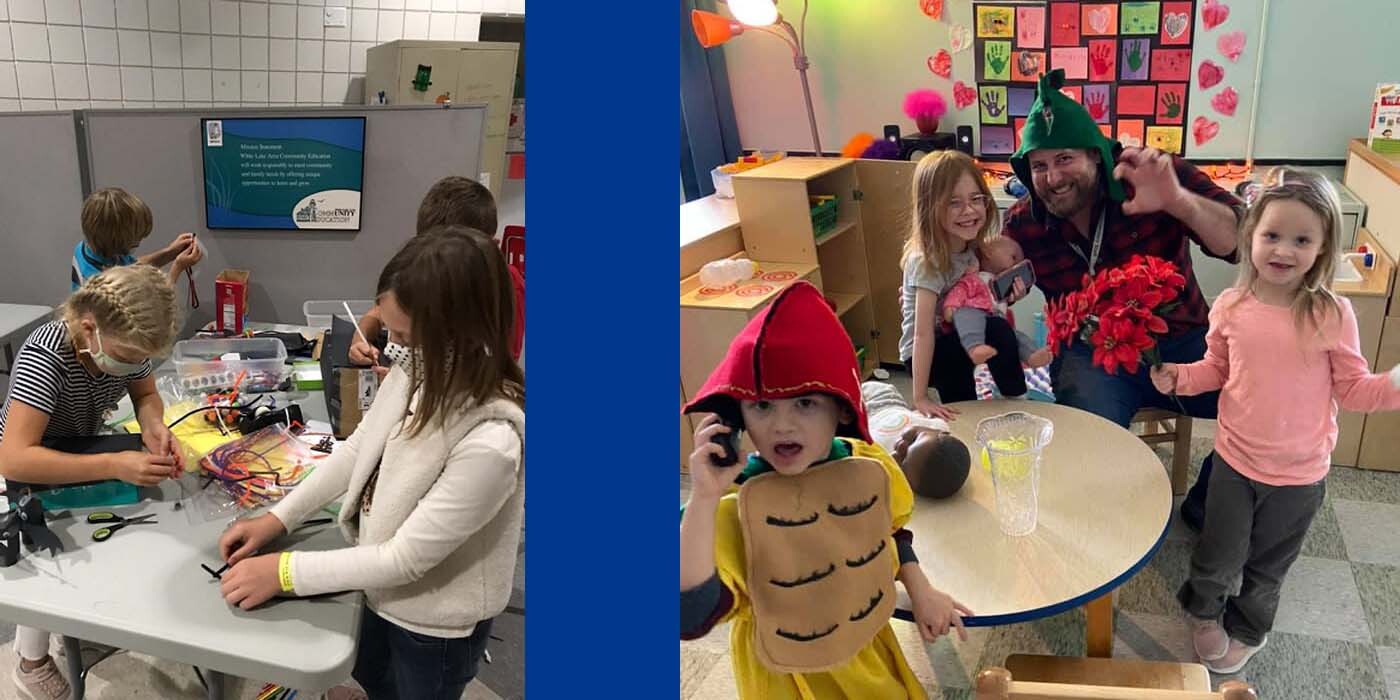 Welcome...
WLACE provides GSRP, Head Start and tuition pre-school for students in the Whitehall, Montague, Reeths-Puffer, Holton and North Muskegon School Districts.
GSRP and Head Start may be free depending on your income level.
Before and After school care is also available at our Lighthouse Learning Centers in all districts.
Please contact one of our offices to register your child for the fall 2021-2022 school year.
• WLACE main office: 231-893-1091
• RP McMillan EC Center: 231-766-3443
• Email: preschool@wlace.org (Please put your school district in the subject line)
• or visit www.wlace.org
Our Mission...
White Lake Area Community Education will work responsibly to meet community and family needs by offering unique opportunities to learn and grow.
Working collaboratively with community members, community service agencies, municipalities, colleges, businesses and other partner organizations, WL community education provides programs and services designed to improve the quality of life in our community. Our focus is on supporting and strengthening community and family.
WLACE operates under a cooperative agreement between Whitehall, Holton, Montague, North Muskegon and Reeths-Puffer school districts.
Upcoming Events
Pickleball

Time:

9:00 AM to 11:00 AM

Calendar:

White Lake Community Center

Board Meeting

Calendar:

White Lake Community Center

Pickleball

Time:

9:00 AM to 11:00 AM

Calendar:

White Lake Community Center

Pickleball

Time:

9:00 AM to 11:00 AM

Calendar:

White Lake Community Center

Pickleball

Time:

9:00 AM to 11:00 AM

Calendar:

White Lake Community Center