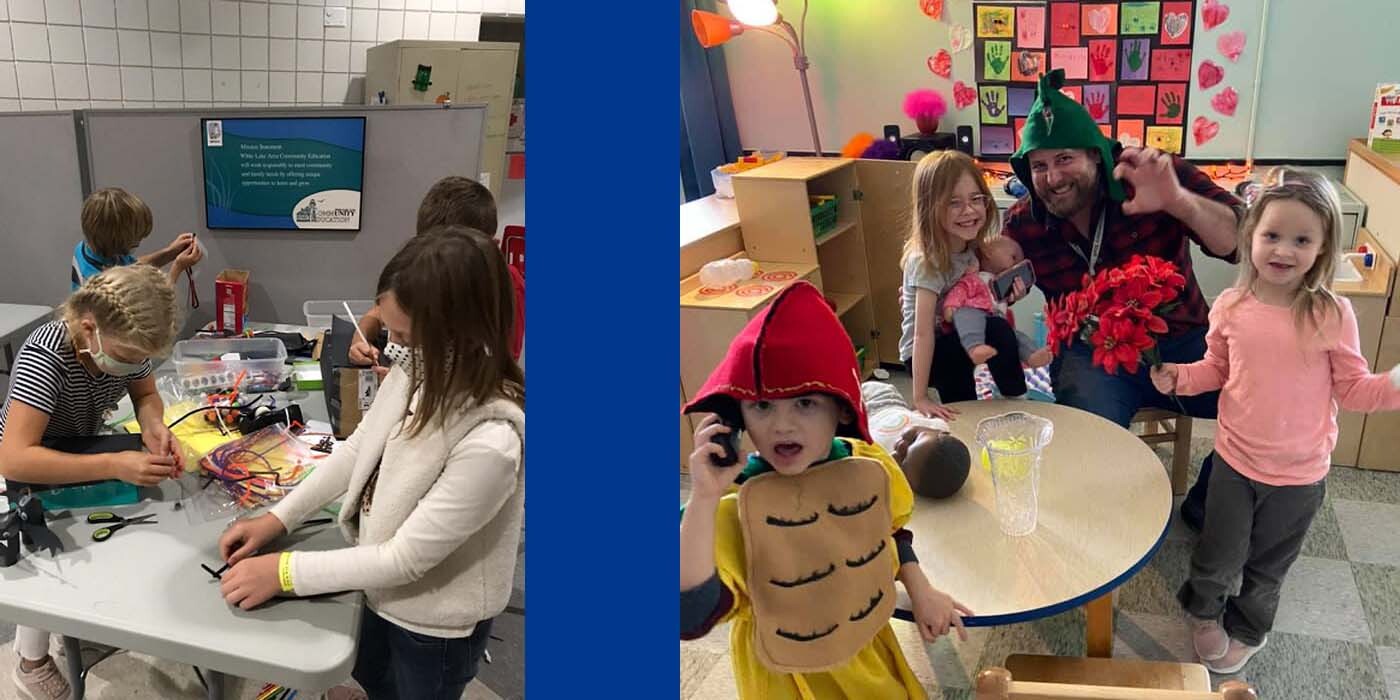 Free Preschool
Enrolling now!!!
We still have Head Start and Great Start Readiness Program spaces available in Whitehall, Montague, Holton and Reeths-Puffer school districts.
Please call 231 893-1091 for more information.
Our Mission...
White Lake Area Community Education will work responsibly to meet community and family needs by offering unique opportunities to learn and grow.
Working collaboratively with community members, community service agencies, municipalities, colleges, businesses and other partner organizations, WL community education provides programs and services designed to improve the quality of life in our community. Our focus is on supporting and strengthening community and family.
WLACE operates under a cooperative agreement between Whitehall, Holton, Montague, North Muskegon and Reeths-Puffer school districts.